How We Can Help Grow Brand Value
Kantar BrandZ Global Most Valuable Brands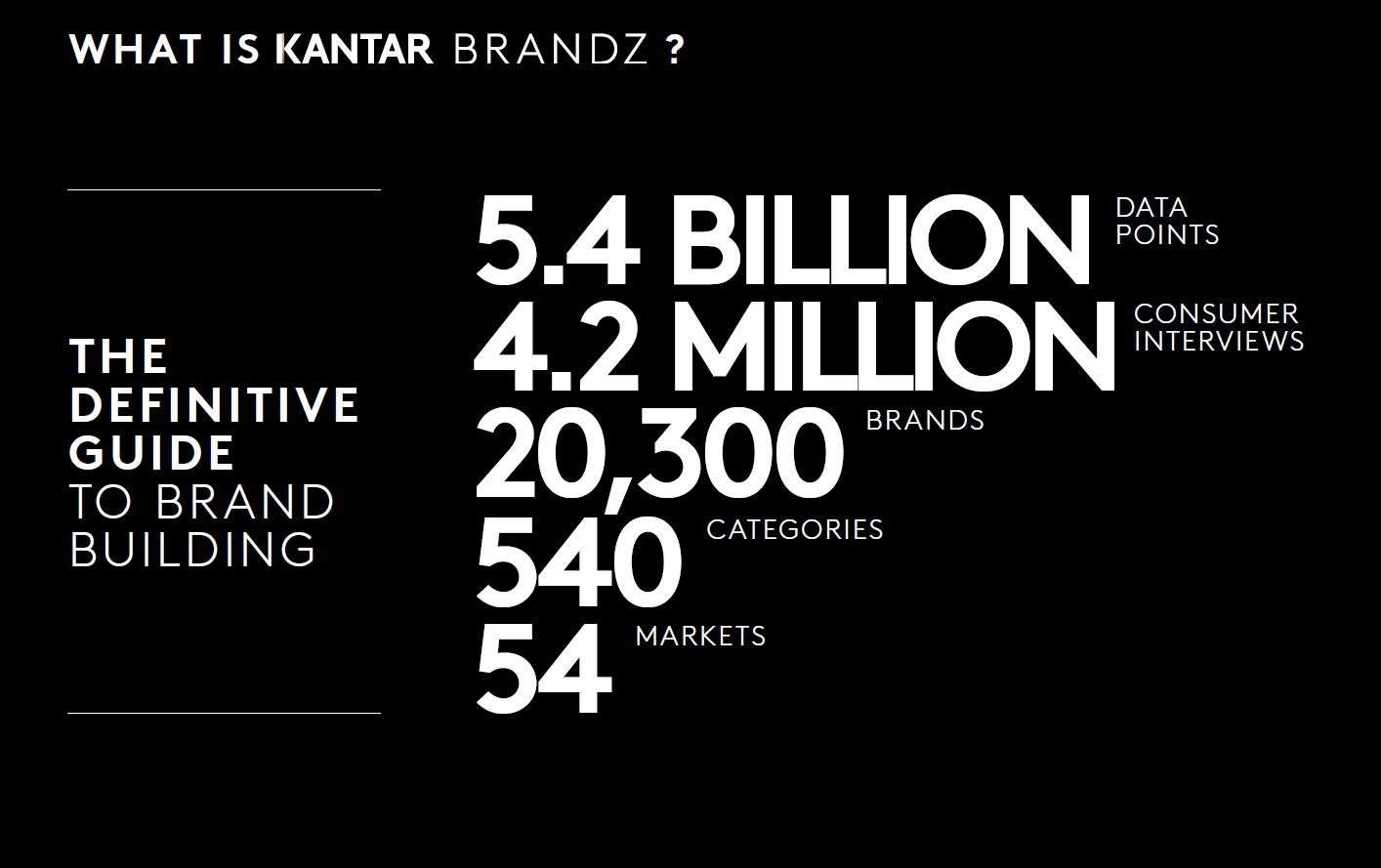 Kantar BrandZ ranks the most valuable brands in the world... and shows you how to become one of them.
It is the world's largest, consumer focused source of brand equity insight, which also powers our proprietary brand valuation methodology.
Kantar BrandZ brings you industry leading brand valuations, along with research from the world's most extensive brand equity study: Over 4.2 million consumer interviews covering 20,300 brands across 540 categories in 54 markets.
This brand valuation series began in 1998 to help researchers, planners and strategists better understand the brands they worked on. Our reports rank, analyse and honour the world's top brands.
Kantar BrandZ has become a global standard brand value Global Most Valuable Brands ranking and report. It also features country and regional rankings across six continents, and worldclass thought leadership on building strong brands.
About the Kantar BrandZ Belgium Ranking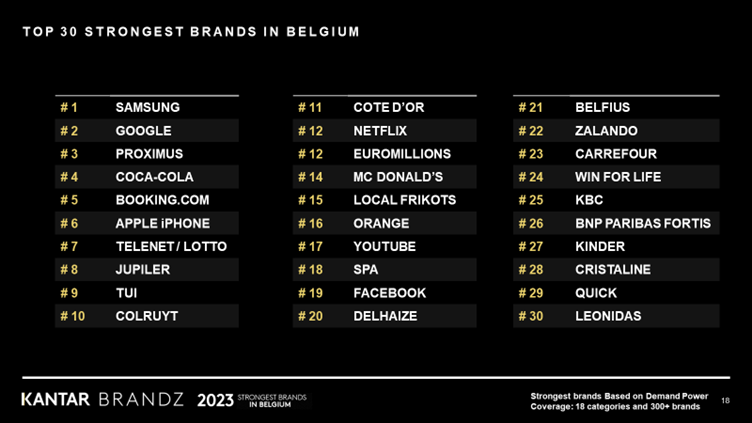 The Kantar BrandZ Belgium study includes the opinions of over 7200 Belgian consumers. The ability of any brand to power business growth relies on how it is perceived by customers. Grounded in consumer opinion, Kantar BrandZ analysis enables businesses to identify a brand's strength in the market and provides strategic guidance on how to boost value for the long-term. The study leverages the learnings on Brand Valuations from the Global top 100 rankings and looks at consumer opinion of Belgian audience to come up with insights for marketers.
The Top 30 Strongest Belgian brands were awarded basis Demand Power across 18 categories and approximately 300 brands covered in the research. Demand Power is basically an estimate of what a brand's volume share would be if purchase decisions were based purely on brand associations. Calculated from Meaningful, Different, and Salient, Demand Power is reported as a percentage to highlight its connection to Volume Share. The framework used Demand Power Index for cross-category comparison as awards are given basis this metric across multiple categories.
---
Curious about BrandZ Belgium?

Discover the factors driving growth
for Belgium
strongest brands.

Explore BrandZ data for free

Discover your top brand equity indicators in seconds with Kantar BrandSnapshot powered by BrandZ.
---
Get in touch with our Brandz Belgium experts
Isabelle Mérillou, Managing Director
Sana Hussain, Brand & Communication Director